I have to tell you that I am one of those people that don't believe you can get anything for nothing.
I have changed my Mind!!!
Actually, it's not for nothing. There are millions of credit card companies and businesses trying to compete for your business. So, they offer all sorts of reward programs to lure you in to them. You are merely a little fish on a hook getting reeled in.
O.K. This is where I stood: No one is going to give me a free thing without a catch and so I never signed up for anything with anyone! Guess What? I changed that. I now have a checking account with a major bank that rewards me with 1 mile for every two dollars I spend using my debit card. WASN'T I USING THIS CARD ANYWAY TO MAKE PURCHASES? So for a small service fee annually, I get these miles deposited into my frequent flyer account. After working for this Airline, I learned, YOU WILL GET SOMETHING, and No, it is not for nothing.
Stick with me here and you will see the logic!
If Airline Company A offers you a frequent flyer program and you happen to buy a ticket from them and travel as expected, you will earn on average (depending on your destination) approx. two to five thousand miles! Now if I tell you as the reservation agent that you can get a free travel fare for 20,000 miles and you are already one fouth of the way there, for the next three or four trips that you have to fly, WHO ARE YOU GOING TO CALL?
If you travel frequently and average about 4,000 miles a trip aren't you going to use the same carrier so that one day soon, you will have a FREE TRIP? It's a Win Win situation for everyone involved! These frequent flyer programs help generate more revenue for the airline carriers (because they know you'll be back) and help you use your miles towards free travel or upgrades to first class etc.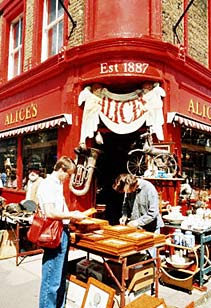 The good thing is that many grocery stores, banks, hotels, car rental agencies, commercial businesses and credit card companies offer reward programs that usually include Airline Carriers. So you can earn miles for everyday purchases you would have made anyway. I use my bank debit card for anything now such as gas, magazine subscriptions, groceries, retail purchases etc. Anyone who accepts major credit cards, gets my bank debit card with a Mastercard Logo and I get miles automatically deposited into my account monthly. I don't even work there anymore and I still do it because of what I've learned.
PROMOTIONALS
The Air Carriers also give you as much as 1,000 bonus miles for signing up with their program, one to two thousand miles for using their e-ticket machines at the airports, and other bonuses for renewing your agreement with them annually etc. So as you can see, the miles will add up in no time at all. Some programs will even let you earn one mile for every dollar that you spend!
UPGRADES
I can only speak for the one carrier that I worked for. But for 10,000 miles, I can upgrade to first class when I travel.
HAVE YOU ANY IDEA WHAT IT COST FOR A FIRST CLASS TICKET ANYWHERE?
EMERGENCIES
As I mentioned earlier, there is nothing compassionate about airfare. If you are a long way from home and something comes up such as death or a critically ill family member and you don't have a couple thousand dollars to spend on airfare and the drive will get you there too late, it's nice to have a few thousand miles banked in your frequent flyer account and not need a dime. If you are a little short, you can even purchase the remaining miles and it still won't cost the price of a full fare ticket with no advance purchase. Some airlines (at least the one I worked for) will help accomodate you on a full flight just because you are a frequent flyer.
One Thing To Remember
Usually emergencies are an exception and the carriers will try to work with you because you use them as your preferred carrier.
But Outside of Emergencies, You Need To Plan Ahead
Think about It! If Walmart ran an ad and said we are giving away free products in the store from 8 A.M. through 5 P.M. Monday through Friday, You wouldn't really expect to show up on Friday afternoon, get exactly what product you wanted and in the exact color. You wouldn't believe how many times I've been cursed out because someone wanted to use their miles to purchase a ticket and waited until the last minute and got mad at me because there were no more seats.
You Must Treat The Situation As If It Is Free;
Shop Early!!!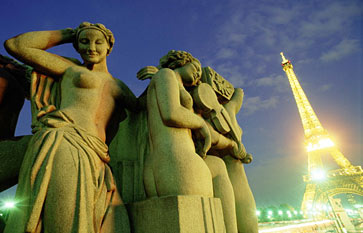 Reward Seats Are Of Controlled Compacity
This remark is for all the stupid people only!
(Come On People, Be Realistic)
Let me try and dramatized a typical conversation as an employee.
Me: Hello _ _ _ _ _ _ _ Airlines, How may I help You?
Caller: I would like to book a flight using my miles for travel.
Me: What city will you be departing from?
Caller: New York.
Me: Traveling to?
Caller: Las Vegas.
Me: Yes Maam or Sir, What date would you like to travel?
Caller: Tomorrow
Me: O.K. Let me see if we have any seats available for reward travel.
Caller: What do you mean?
Me: Those seats are limited and I will be happy to see if any are still available. I'm sorry Maam, but there are no more seats available for reward travel.
Caller: Are there ANY empty seats on the flight?
Me: Yes there are, but they aren't available for reward travel.
Caller: So you would rather see empty seats go up instead of giving them to people who frequently fly with your Airline?
Me: No Maam or Sir, those seats do not typically go up empty as there are passengers who will purchase them at the airport at the last minute.
Caller: What the H_ _ _ are you talking about. This S_ _ _ is all a scam and I've been spending all my money buying tickets from you people and now you won't let me redeem my miles? I'm calling the FAA etc.
Two Things To Remember
1) There are all those rich people out there who show up at the airport at departure time, WHO CAN AND WILL PAY A FULL FARE TO TRAVEL!
2) There are all those employees of this particular carrier who have been somewhat promised the empty seats (as part of their benefits) for free (so they will not be empty since we banked on you missing your flight etc.).
Depending on the size of the aircraft, the number of seats available will range from 109 to 250 seats. Because they never told us little people how they figured this, I don't know the exact number, but only a percentage of those seats will be allotted for free travel. Once those are full, THAT'S IT!
IF YOU OWNED AN AIRLINE COMPANY, WOULD YOU LET A PLANE FULL OF FREE PASSENGERS GO UP IN THE AIR???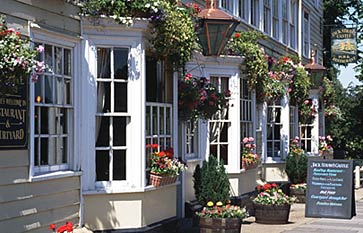 There are people out there in August, booking their flights using their miles for travel on the 4th of July the next year.
There are people who call on New Years Day and book flights using their miles for Christmas. So, do yourself a favor! If you want to use your miles for travel to popular places such as Las Vegas, L.A., New York, Hawaii and Orlando,
BOOK MONTHS IN ADVANCE!!!